Uranium Contaminated Site Dumps into Detroit River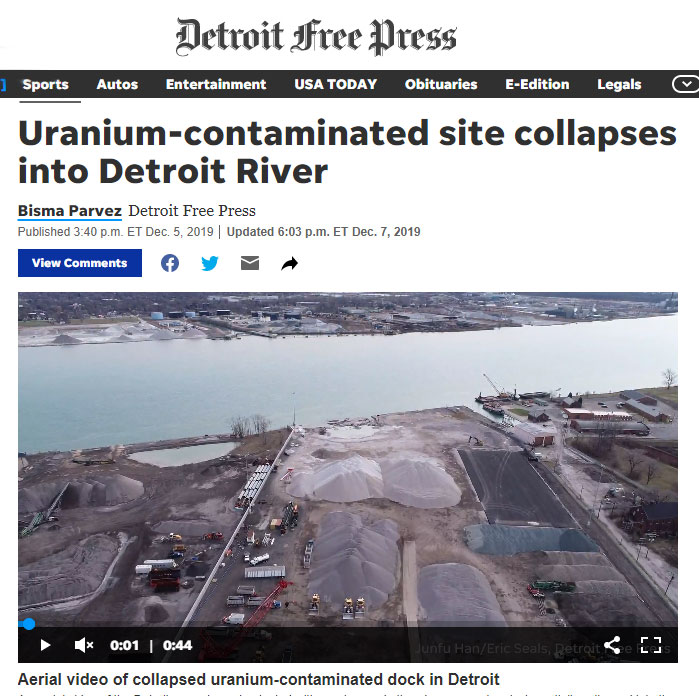 Uranium-contaminated site collapses into Detroit River
A Detroit riverfront property owned by Detroit Bulk Storage and formally known a the Detroit Dock has collapsed under the weight of aggregate piles that were stored at the site on Thanksgiving weekend. The old industrial site was previously occupied by Revere Copper and Brass Corp., which produced uranium parts and was a subcontractor for the Manhattan Project during World War 2. The property has been listed by the Department of Energy of Environmental Protection Agency as a uranium contaminated site.
Michigan Department of Environment, Great Lakes and Energy released a statement.
"EGLE has no reason to believe PCBs or other contaminants from the site are a hazard to the public or the environment. However, EGLE intends to continue investigating potential impacts as part of its assessment of the incident. On Friday, we expect to observe the site by boat and drone flight."