Hellcat Challenger in Granite – 6 Speed Manual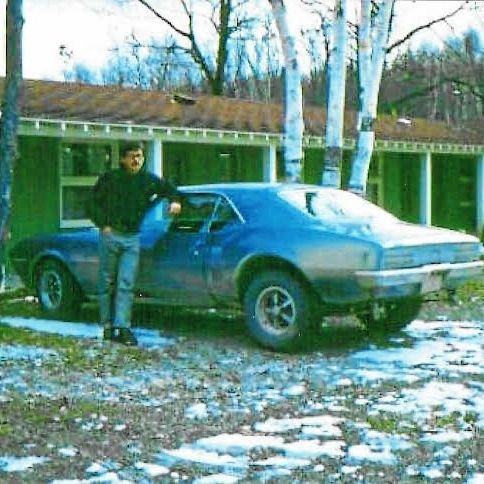 Man the amount of fucking power behind the pedal, unreal, feels double the amount of my 2004 Cobra Mustang. 😜 So unpredictable, that's why musky is going on the license plate, but I'm gonna slowly ease into this... I remember meeting a dude with a Redeye Hellcat at the Lakeshore Edsel & Eleanor Ford House cruise that said the amount of power can easily get away from you!
"The 2015 Challenger SRT Hellcat will run 0-60 mph in 3 seconds, click the quarter-mile in 10.8 seconds and reach nearly 200 mph."
My old Man's lead sled! 1968 400 Firebird
Pontiac would accelerate 0-60 mph in 5.1 sec and quarter mile time is 13.5 sec.